Is New Hampshire in a Housing Bubble?
Posted by Kathy Ahlin on Friday, February 12, 2021 at 1:11 PM
By Kathy Ahlin / February 12, 2021
1 Comment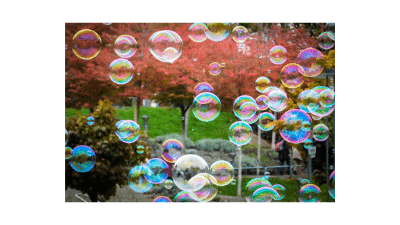 The definition of housing bubble A housing bubble, or real estate bubble, is a run up of housing prices fueled by demand, speculation and exuberant spending to the point of collapse at some point, demand increases, or stagnates at the same time supply increases resulting in a sharp drop in prices and the bubble bursts.
There is a very real demand for housing that exists locally and throughout the state fueling the increase of prices in New Hampshire. Buyers are flowing in from congested cities and they are looking to take advantage of all New Hampshire has to offer. Our beautiful mountains & lakes, the four seasons of outdoor recreational activities. Buyers are willing to pay A higher property tax in exchange for a better quality of life, but they are confronting a situation where inventories are extremely low and steadily dropping. Many properties are closing over list price. Paying cash or borrowing from retirement just to be a more competitive Buyer. They are willing to forgo home inspections and appraisals to strengthen their offers. Often sellers are seeing multiple offers after just a day or two on the marker.
Three reasons we are not in a housing bubble.
Three reasons we are not in a housing bubble.
Home prices increased naturally due to demand and low interest rates
Current demand is not fabricated, nor was it caused by the pandemic or any other artificial influence.
Equity, equity equity. According to 85% of homeowners in the US who went into forbearance have equity in their properties.
Cheers!
Kathy Ahlin